Looking to Sell?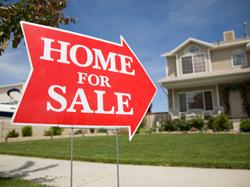 Selling one of your most valuable assets is a daunting task and this is exactly what I am here to help you with.
In modern real estate markets, it is not enough to just have the knowledge, you need to have the tools and technology to ensure that you get the best price possible for your listing. You can be sure that by working with me, you will have available the most effective marketing tools and techniques
Please fill out our selling form below and we will get back to you with a comprehensive market evaluation to help you figure out how we can obtain the best possible price for your home!
Seller Statistics
63 percent
of recent homebuyers, and
39 percent
of purchase intenders said they visited a home they first saw on the Internet.
25 percent
of recent home buyers said they bought a house they first saw on-line.
21 percent
said they contacted a REALTOR® they first found on-line.
Source: IPSOS-Reid Study
Quick Contact
Elaine Mylett
Oakwyn Realty Ltd.
202 - 3053 Edgemont Blvd.
North Vancouver
BC
V7R 2P5
Mobile:
604-761-5370
Phone:
604-620-6788
Fax:
604-620-7970
Email:
emylett@shaw.ca